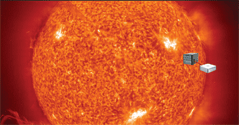 Meta Fusion provides innovative, affordable integrated solutions for the complete digital management of radiology departments and imaging clinics. Meta Fusion Radiology Practice Management Systems (RPMS) are feature-rich and cost-effective and may be customized.
Meta Fusion RPMSs are advanced turnkey RIS/PACS systems and applications fine-tuned for the special needs of imaging centers and hospitals, helping them transition easily with plug-and-play technology. into the digital age. Meta Fusion RPMSs may be pre-configured to each installation's specifications for streamlined installation in conjunction with Meta Fusion support services, eliminating costly IT support. Meta Fusion RPMSs are designed for ultra-reliability and availability with a similar IT backbone to Meta Fusion's enterprise healthcare IT appliances.

Elegant and robust, Meta Fusion RPMSs provide comprehensive RIS workflow; from patient scheduling and exam reporting though report tracking and CPT and ICD coding. Designed with the flexibility to support individualized practice and department procedures, Meta Fusion RPMSs provides multi-site booking, cross-location workflow and load-balancing and a full range of customizations. An advanced DICOM modality Worklist is included as part of the standard program. Complementing this, advanced PACS functionality delivers filmless image interpretation, communications and archiving. A user-friendly interface streamlines learning curves and supports individual user preferences. Remote 24/7 monitoring and upgrades that download automatically over the Internet are included in the comprehensive package.

Meta Fusion RPMSs are multi-platform, and support Windows and MAC OS X clients, enabling flexibility in where and how radiologists work.

Meta Fusion RPMSs deliver a range of distinctive benefits at its affordable price point:

• True stable and reliable platform with fault-tolerant distributed architecture.
• Specially designed user-friendly interface that minimizes learning curves and immediately speeds workflow.
• Ultra-fast system response to speed operations.
• Open architecture to support workflow throughout the enterprise and beyond as well as support integration with other healthcare IT systems, as desired.
• Minimal system maintenance through high reliability, built-in system checks and remote system monitoring.

Meta Fusion RPMSs are highly scalable and enable paperless workflow among multiple locations and can grow with a practice as it expands or adapts in today's rapidly evolving radiology environment. While Meta Fusion RPMSs are typically designed for streamlined installation and configuration, Meta Fusion will provide a full range of customizations as desired.

With Meta Fusion RPMSs, the full advantages of digital radiology workflow are plug-and-play. Installation and bring-up are relatively simple and inexpensive operations. The fully scalable system will grow with an installation into the future.